INTRALOGISTICS SOFTWARE Fb STASH.
The innovative high-performance software Fb Stash was developed to meet your individual requirements for material flow control, warehouse automation and inventory management.
ONE SOFTWARE FOR YOUR ENTIRE INTRALOGISTICS
.
With Fb Stash, you control and automate your entire intralogistics with just one program. Unlike other providers, we also integrate your existing systems and a wide range of third-party devices.
The high-performance software Fb Stash is located at the software level between the machine control system (e.g. PLC) and the Enterprise Resource Planning System (ERP), the Production Planning System (PPS) or your internal Warehouse Management System (WMS). You and your employees have a detailed overview and complete control of all internal logistics processes at all times with a simple and intuitive user interface. The modern user interface sets new standards in visualising and presenting data.
From the smallest projects to major facilities, there is the perfect solution for every application. Even static, non-automated storage can be intuitively managed. This enables you to take the next step towards automated warehouse management cost-efficiently and in the shortest possible time.
We will customise your Fb Stash software package to meet your specific requirements. Your unique overall solution is created using customising, training, service and hotline support. Our 360+ Project Support begins where it is needed. From commissioning to ongoing support and regular system checks, we will be at your side as a reliable long-term partner.
Together, we create an individual service package that exactly meets your expectations and will lead you towards the future in an entrepreneurial way. We deliver the expertise and applications to improve your internal processes and provide you with comprehensive support.
Fb Stash will grow with you and your business. All functions for inventory management (Wawi) can be flexibly adapted to new circumstances. This also results in price scalability. You only ever pay for the functions you actually need, which are individually configured for you.
WITH Fb STASH TO EFFICIENT INTRALOGISTICS
.
With Fb Stash, we optimise the efficiency and speed of your warehouse logistics. Existing systems are networked and integrated individually.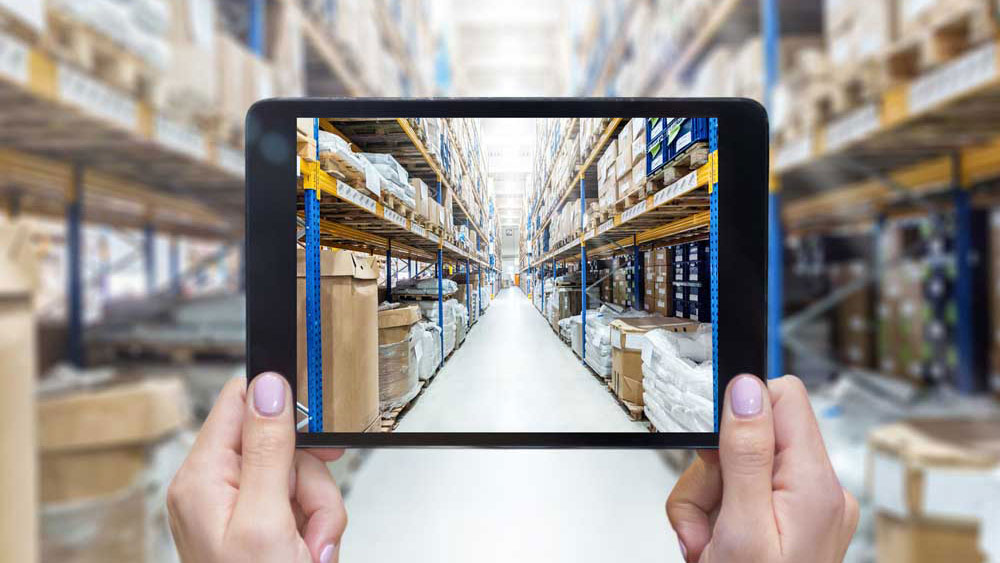 Automated Guided Vehicles (AGVs), storage and retrieval machines (SRM), logistics shuttles, materials handling equipment, transfer cars, lifters and other hardware components – also from third-party suppliers – are all supported by Fb Stash. The result is a networked and uniformly controlled overall system for controlling your entire intralogistics.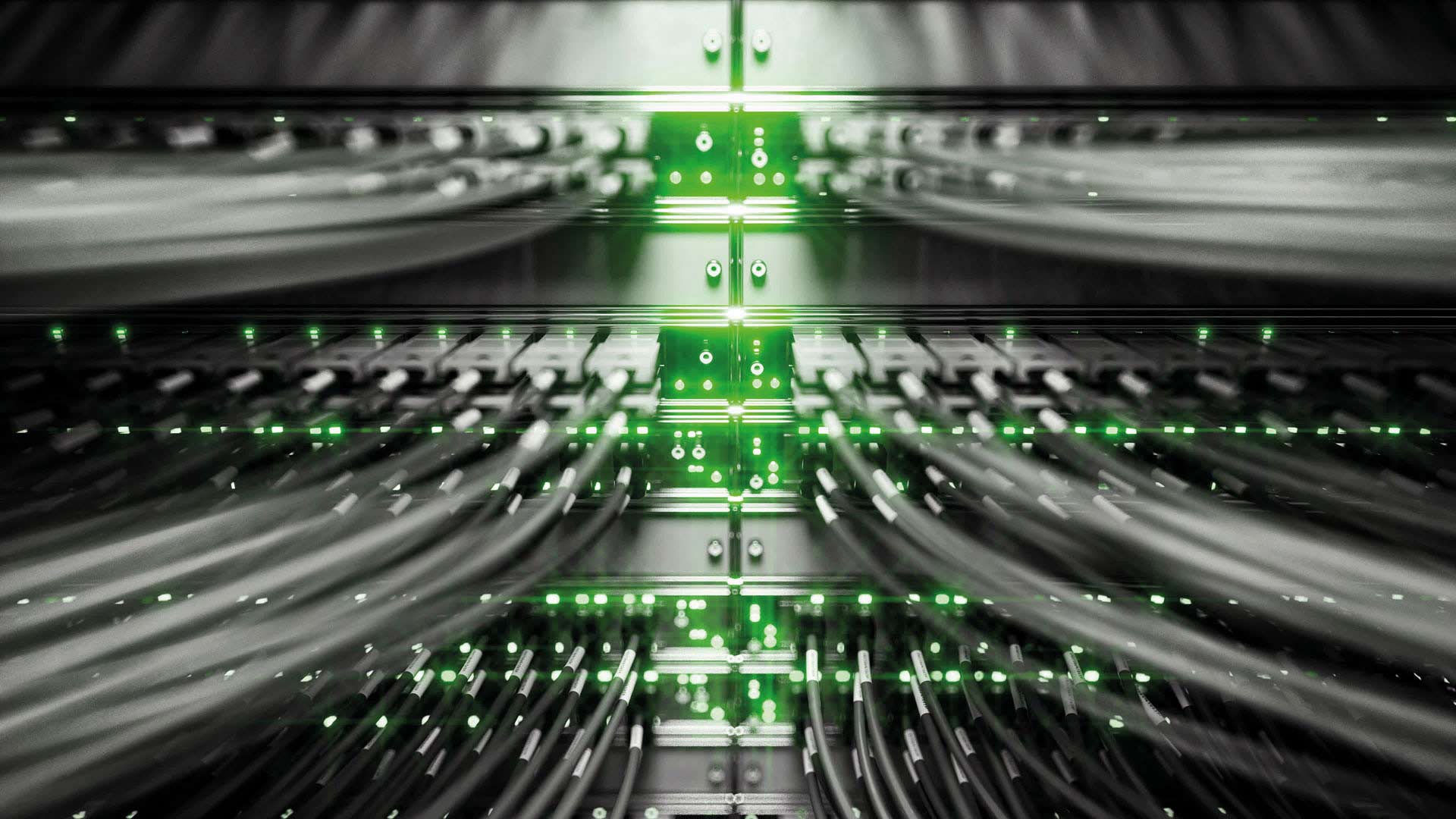 CONNECTIVITY FLEXIBILITY
.
Fb Stash can be connected to one or more (different) host systems. Depending on the requirement, there will be a tailor-made adaptation to your needs and vision. Fb Stash thus also serves as an integration platform for a variety of warehouse IT systems.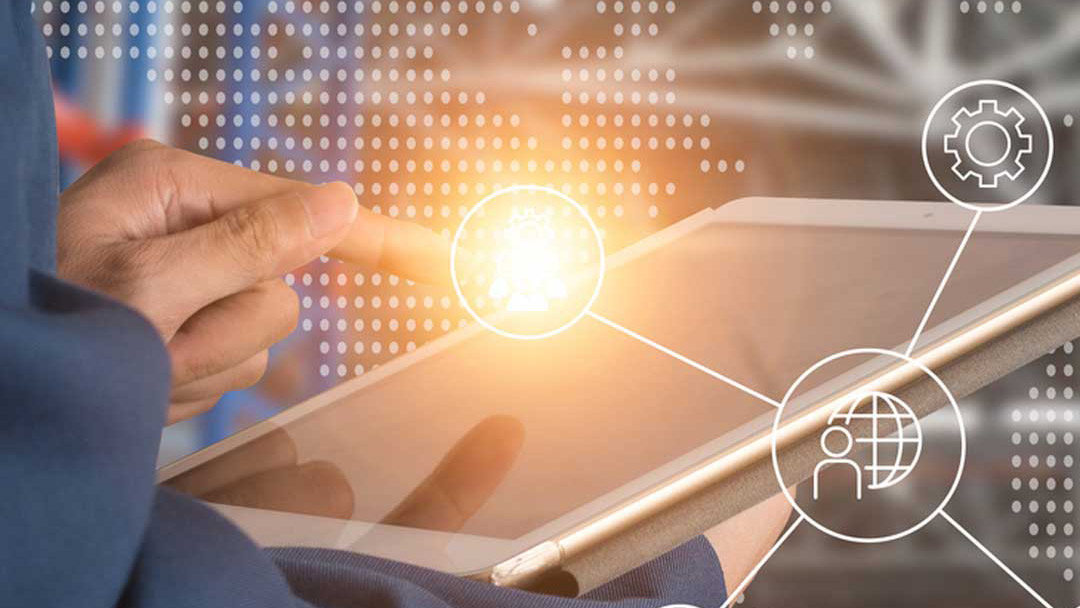 Fb Stash's material flow control, automation and inventory management functions were designed as a single unit from the outset. Fb Stash is thus also inherently homogeneous. As a result, our programmers make it easier for you to comprehensively optimise your material flow.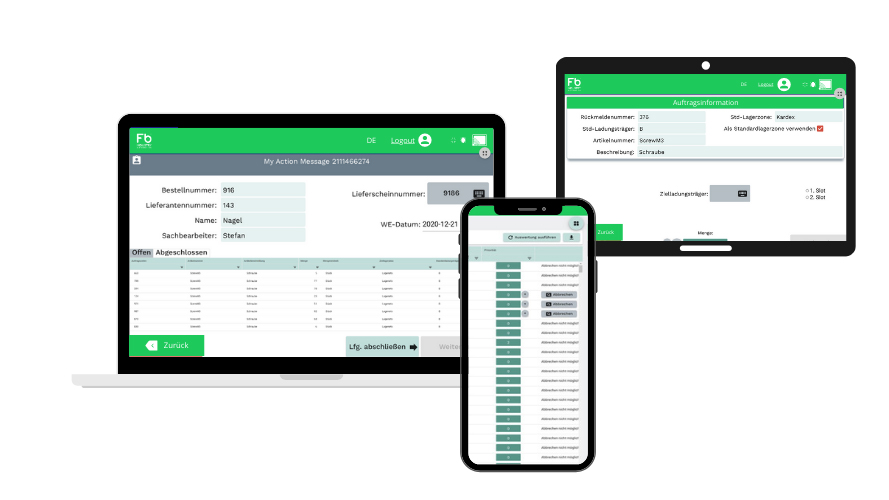 The simple interface is individually and precisely adapted to your requirements. The range extends from purely static systems to automated micro-projects and large-scale plants. This is made possible by the modular software architecture, the variety of functions and our experienced customising team.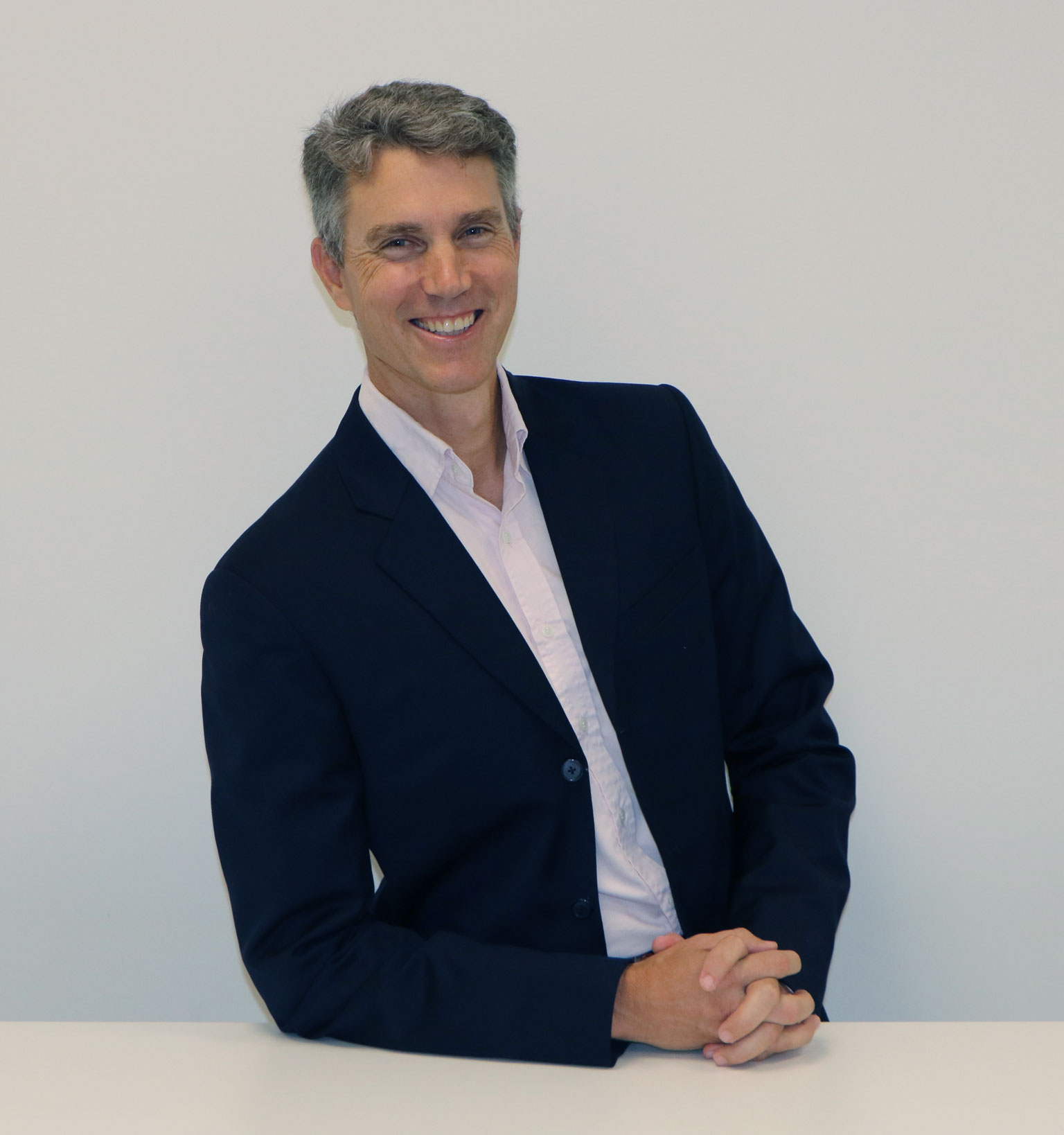 "Fb Stash is unique in that the entire intralogistics process can be mapped with just one product. One software for the highest granularity."
SEAN OGLE
Head of Software and Control Technology
MATERIAL FLOW MANAGEMENT WITH A WIDE RANGE OF BASIC FUNCTIONS
.
Storage and organisation of data for storage bins and zones, transport units, transport orders, articles, stocks, goods receipt, goods issue, picking and inventory orders, and much more.
INTEGRATION OF MATERIAL HANDLING EQUIPMENT
Communication with all Fb Industry Automation devices, as well as a wide range of standardised interfaces for communication with material handling devices from various third-party suppliers.
HOST INTERFACE & USER MANAGEMENT
Fb Stash has a standard host interface as well as interfaces for communication with protocols from various third-party providers (e.g. SAP IDOC) that are already in use at your company or are planned for the future.
EFFICIENT TRANSPORT ORDERS
A powerful scheduling framework to efficiently execute your transport orders is what sets Fb Stash apart. An extensive interface for the simple and fast creation and management of transport orders is included.
INTEGRATION OF LOGISTICS ELEMENTS
There is a wide range of integration possibilities. It includes the Fb Compact Shuttles, single, double and quadruple-deep stacker cranes, heavy-duty systems, small parts solutions and much more.
Fb Stash automates your entire intralogistics. The software provides efficiency and control for all internal processes: storage, retrieval, picking, inventory, order control, printing and much more.
Fb Stash will take care of the automatic refilling or supply of continuous and fixed shelves, empty container buffering and management, goods-to-person activities and the handling of containers, pallets, stacks, rolls, etc.
EASY INVENTORY MANAGEMENT
Multiwarehouse support, order scheduling, order start, replenishment, inventory, stock report, performance report and much more are made easy. Fb Stash brings you 24/7 overview and control over all internal processes.