INTRALOGISTICS RETROFIT


INNOVATION FOR YOUR WAREHOUSE

.
Rapid developments in the high-tech sector, summarized and labelled as Industry 4.0, pose warehouse logistics with ever new challenges. Get your system ready for the future with the intralogistics retrofit solutions from Fb Industry Automation.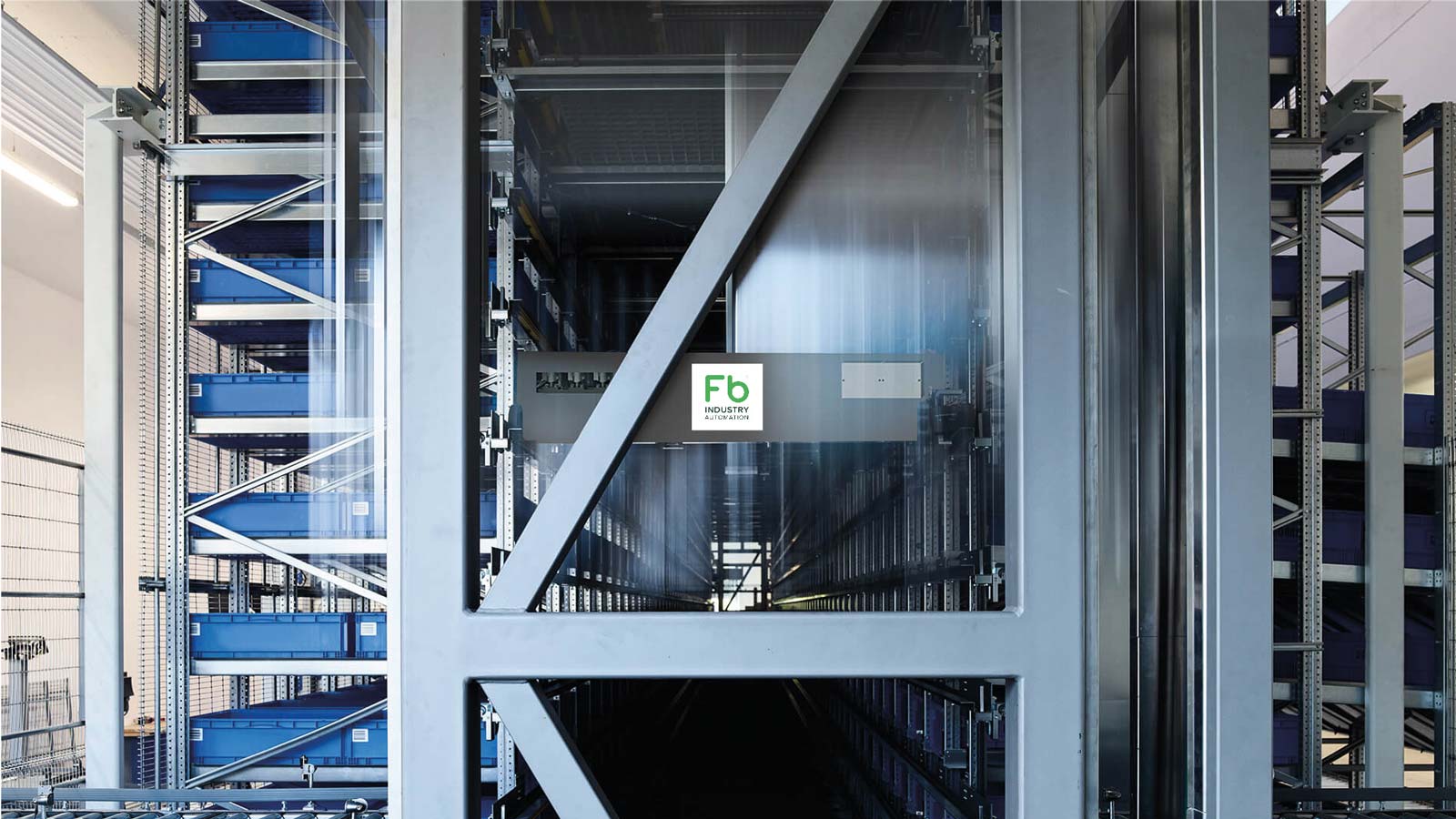 OVERHAULING AND UPGRADING YOUR WAREHOUSE
.
Lack of space, ongoing performance adjustments, price pressure, fluctuations in demand or last-minute changes to plans require a high degree of flexibility as well as automated, digitalised internal processes.
Please think for a moment about your internal warehouse logistics processes.
If you can see untapped potential in one of these areas or similar aspects, then the retrofit part of our automation portfolio is right for you. Find out about these solutions now and learn more about your intralogistics options.
OUR Fb SOLUTIONS FOR YOUR AUTOMATION
.
The Fb team of experts will develop the ideal intralogistics retrofit solution for you and all your requirements. This applies regardless of whether you replace your existing system completely or only individual elements, such as your warehouse management software, conveyor technology or workstation connections, including customised order picking areas.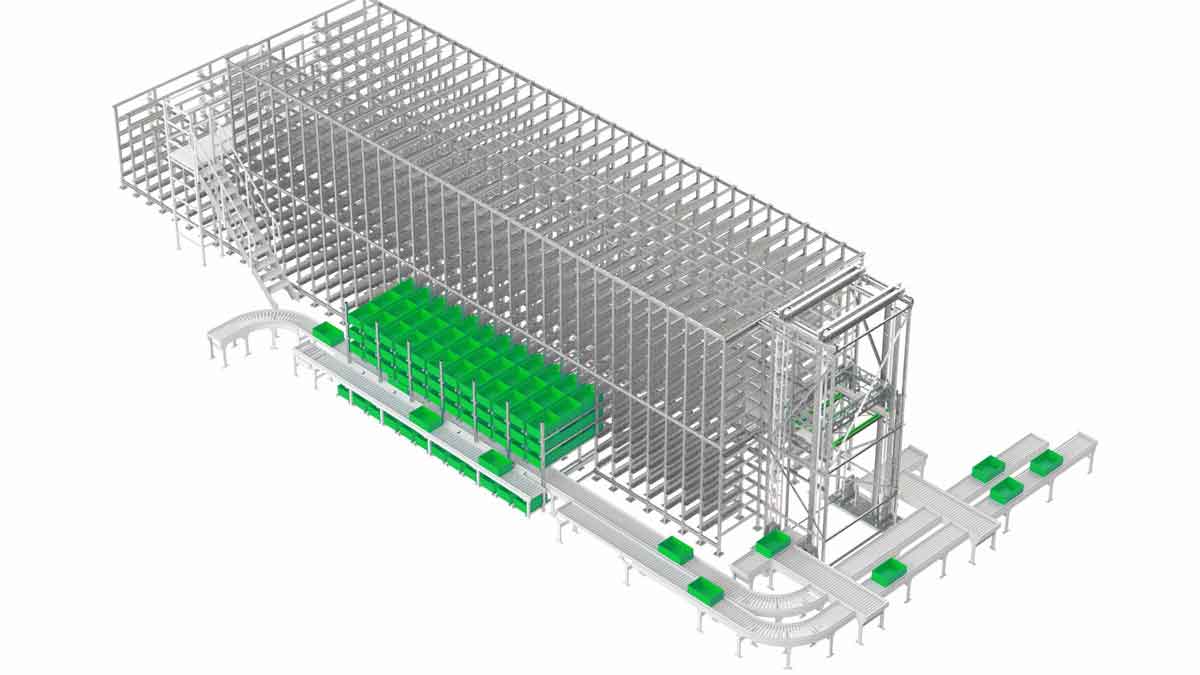 AUTOMATIC SMALL PARTS STORAGE (MINILOAD AS/RS) REPLACES STORAGE AND RETRIEVAL MACHINES (SRM)
.
There are many possible modernisation options for your outdated storage and retrieval machine (SRM). Even small adjustments ensure great satisfaction.
Our customised automated small parts warehouse (miniload AS/RS) is in high demand among our customers. The Fb Compact Warehouse is an unparalleled upgrade for storage and retrieval machines (SRM) that can no longer meet your requirements. Its flexible scalability through additional Fb Compact Shuttles, a second vertical conveyor and further automated racking units is unbeatable.
Let us convince you that Fb warehouse logistics systems provide you with the highest possible level of reliability. If your storage and retrieval machine (SRM) fails, your entire system comes to a standstill. However, additional Fb Compact Shuttles can compensate for a failed shuttle in an emergency and keep your operation running smoothly. We ensure that you can access the required items in the container or automated small parts warehouse (miniload AS/RS) from Fb Industry Automation at any time, even without mobile climbing aids.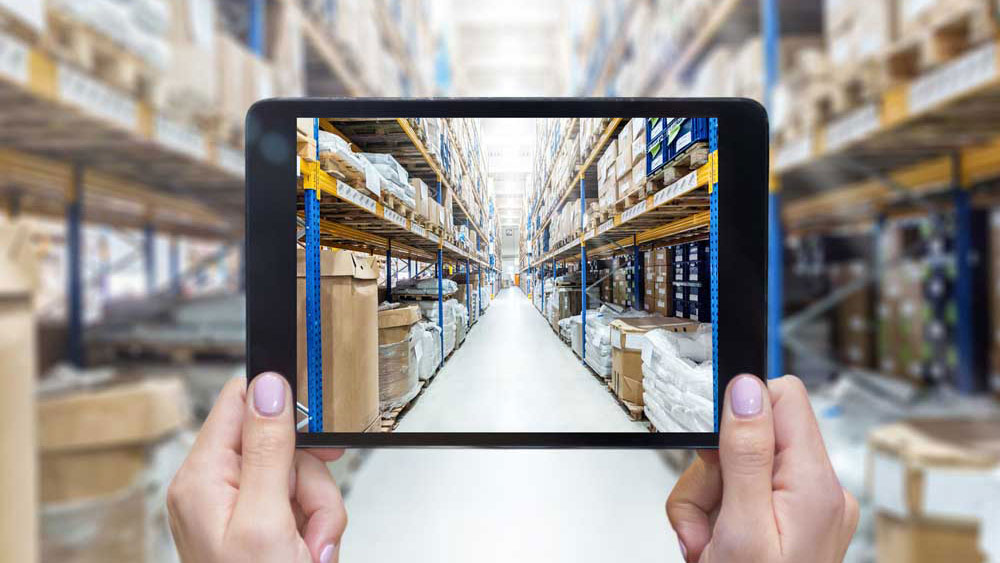 WAREHOUSE MANAGEMENT WITH Fb STASH, YOUR SOFTWARE FOR THE HIGHEST LEVELS OF EFFICIENCY
.
Do you envisage being able to map your entire intralogistical processes using just one software system? Is simple usability without complex interfaces or incomprehensible features a core requirement for you? Fb Stash guarantees just that.

Our high-performance solution integrates devices from all your third-party suppliers. With that you can control your entire intralogistical processes using just one software. From warehouse management and material flow control to shipping and distribution logistics, the Fb software package is the perfect addition to your existing intralogistics hardware.
Fb Stash's software system brings your IT up to date with the latest state-of-the-art technology and continues to evolve. Even static, non-automated warehouses can be managed intuitively. Take the first step towards warehouse logistics automation, cost-effectively and in the shortest possible time. Your existing intralogistical processes can therefore be modernised purely in terms of software and control technology.
"We don't stop until we have brought out the perfect solution for our customers!"
DOMINIK KRENN
Head of System Engineering
OUR INDIVIDUALITY FOR YOU
.
When designing the material flow, we ensure maximum benefit for you. What's more, we guarantee the highest level of efficiency from goods receiving to storage to supplying workstations for further processing and dispatch.