Fb COMPACT WAREHOUSE AUTOMATED SMALL PARTS WAREHOUSE.
Fb Compact Warehouse – the only intralogistics shuttle warehouse system on the market that allows you to pick products straight from the shelf without the need for additional conveyor systems.
Fb Compact Warehouse – the only intralogistics shuttle warehouse system on the market that allows you to pick products straight from the shelf.
COST-EFFECTIVE & FLEXIBLE INTRALOGISTICS
.
Fb Compact Warehouse is an automated small parts storage system that uses innovative Fb Compact Shuttles to reduce costs and increase efficiency in your production logistics. The ideal solution for automating manual processes and for upgrading or modernising existing systems. It offers highly efficient storage processes, even for very large product ranges.
The unique design of Fb Compact Warehouse ensures optimum efficiency with up to two Fb Compact Shuttles operating simultaneously on each level. Independent high-power vertical conveyors transport products vertically and enable shuttles to move between different levels. This unique facility design allows for complete and cost-effective automation of entire lanes beginning with the very first shuttle. What's more, the use of independently horizontal and vertical transfer units offers flexible scalability of the warehouse system from low to high throughputs. That means you can optimise your automated small parts warehouse based on your turnover and efficiency needs, even after going into operation.
The easy modular expansion of your warehouse system, e.g. with additional Fb Compact Shuttles, provides the flexibility to quickly respond to rising throughput demands. Additional vertical transfer units at the end of shelving units or additional storage lanes can be installed as required. As a result, your Fb Compact Warehouse grows organically alongside your business.
The complete system, including full support for all third-party devices, is operated using our intuitive software solution: Fb Stash. Smart algorithms ensure that all system elements work together seamlessly to provide maximum efficiency. That means you can manage your entire intralogistics using a single technology.
COMPONENTS IN YOUR 360+ WAREHOUSE SOLUTION
.
Our turnkey storage system is designed specifically to suit your needs and offers everything you need to secure a competitive advantage in warehouse logistics. Fb Industry Automation provides mechanics, electronics, and software for use in your automated small parts warehouse.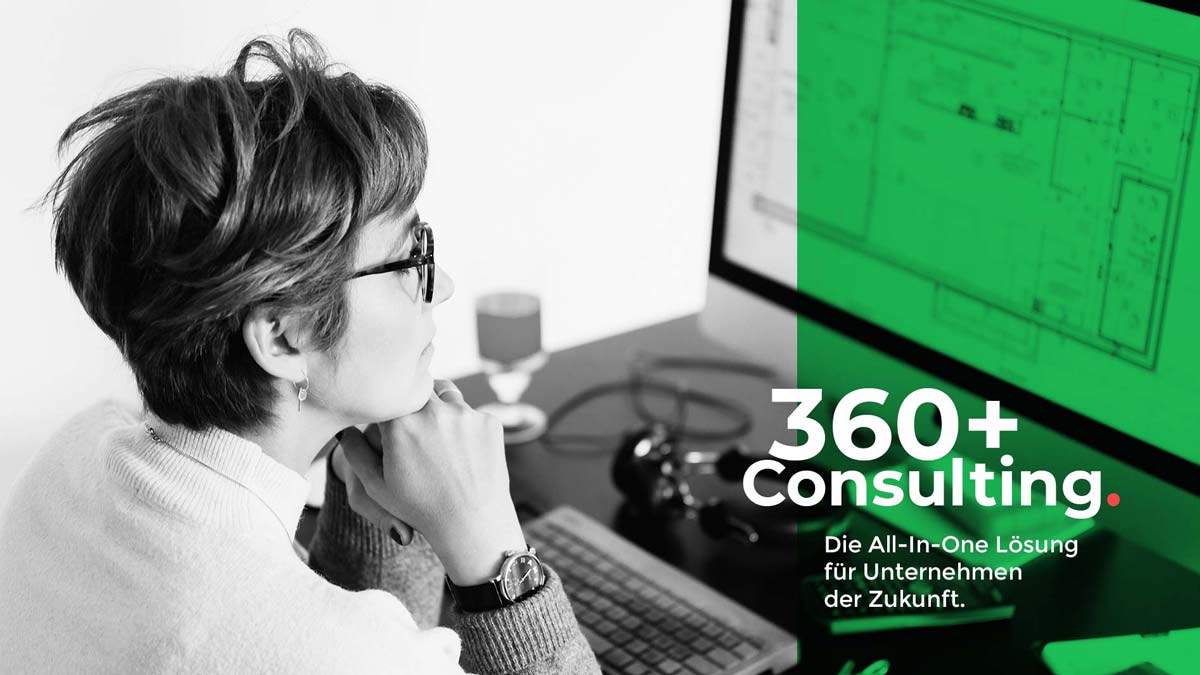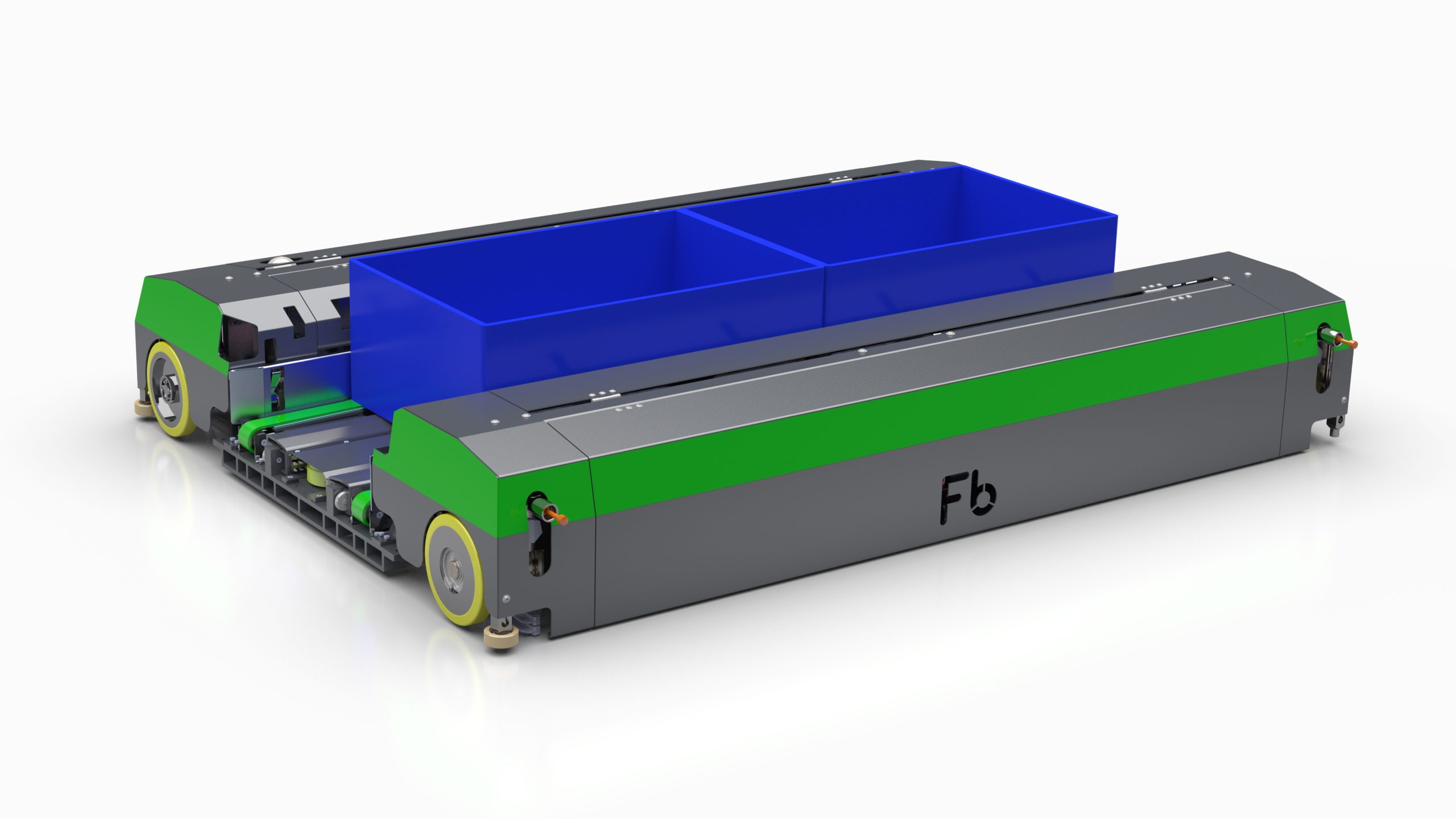 The innovative intralogistics shuttles by Fb Industry Automation for horizontal transport. Suitable for transporting loads of up to 120 kg and for up to quadruple deep storage, depending on tote size. Ideal for both high and low throughputs.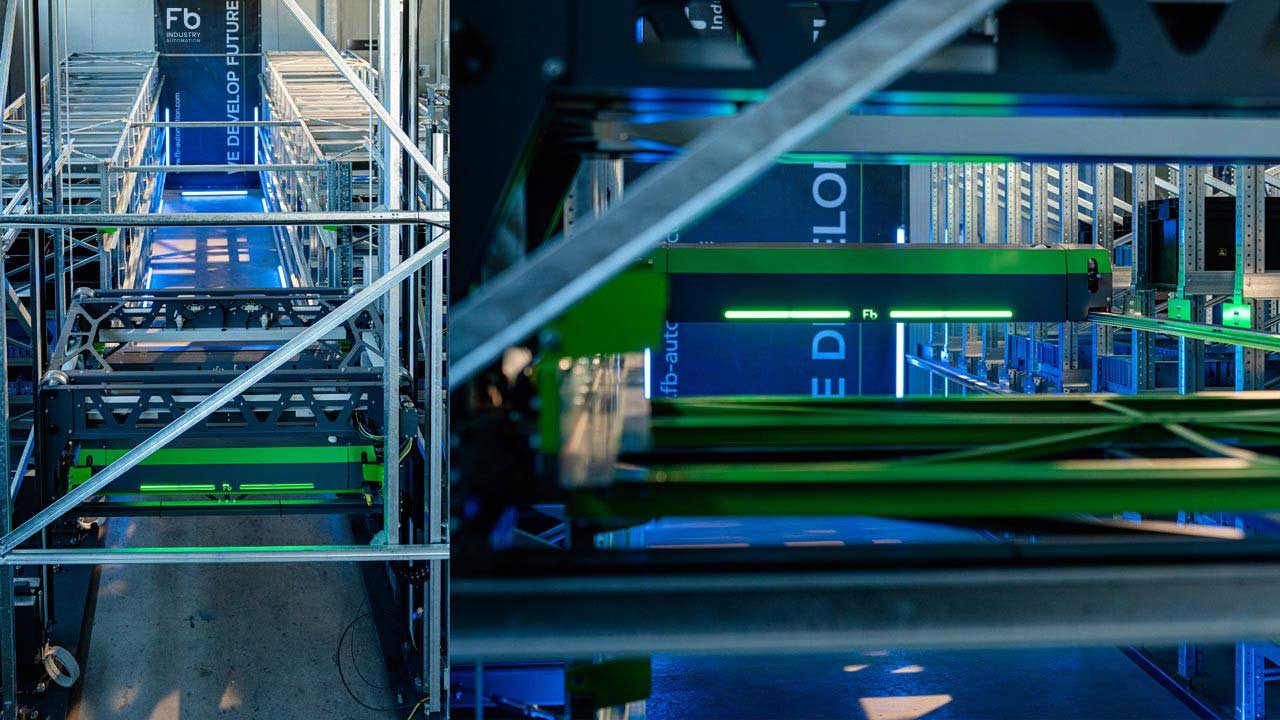 Fb high-performance lift in the automated small parts warehouse for transporting goods vertically between individual shelf levels. Vertical transfer units transport Fb Compact Shuttles to the required level for storage or retrieval.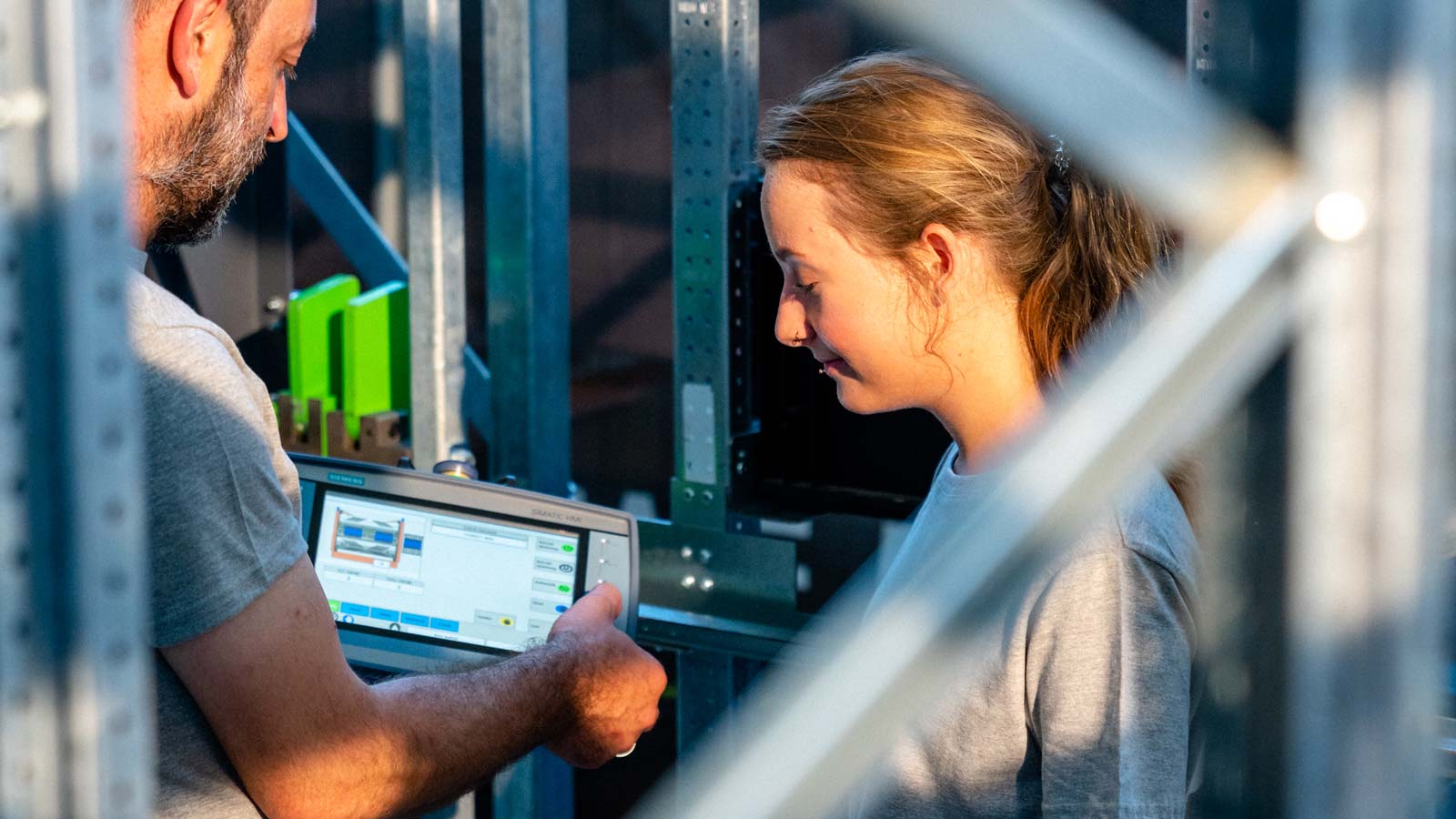 Our dedicated high-performance software is the link between your machine control system, enterprise resource planning (ERP), production planning system (PPS), and warehouse management system (WMS). Intuitive state-of-the-art interface without any unnecessarily complex features.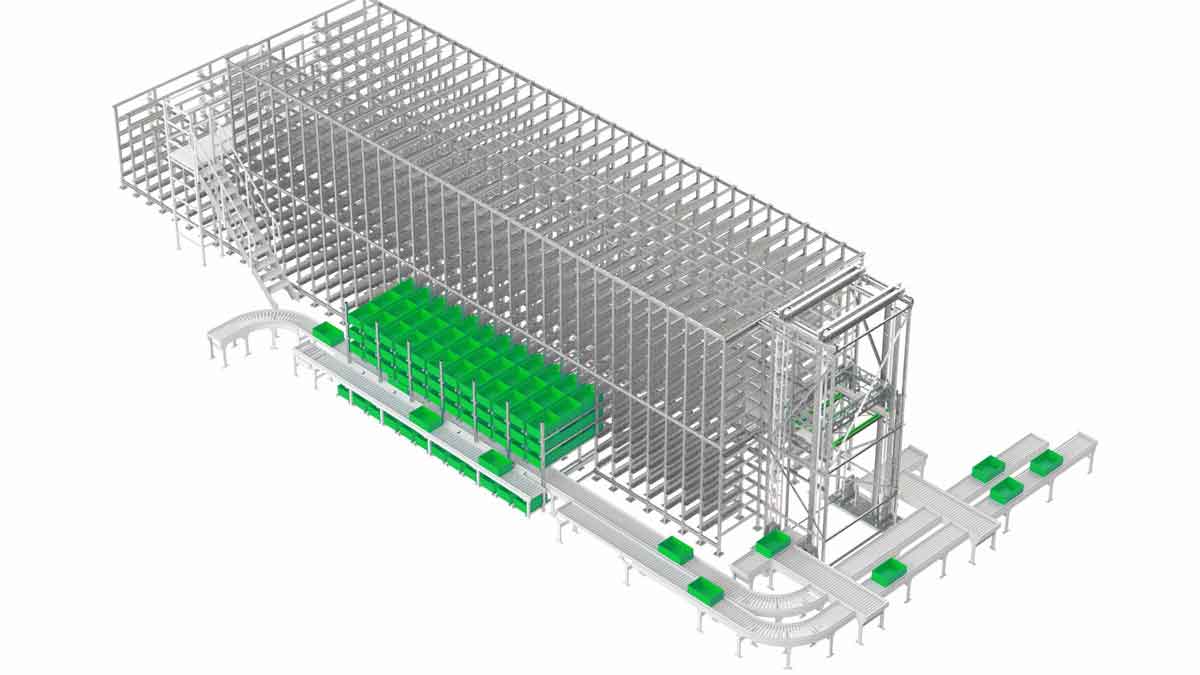 Various connection options for receiving goods using different load handling devices as well as workstations for storage, production, assembly, and order picking. Your alternatives are: staging area with picking workstation, compact picking, flow rack. Combinations are also available.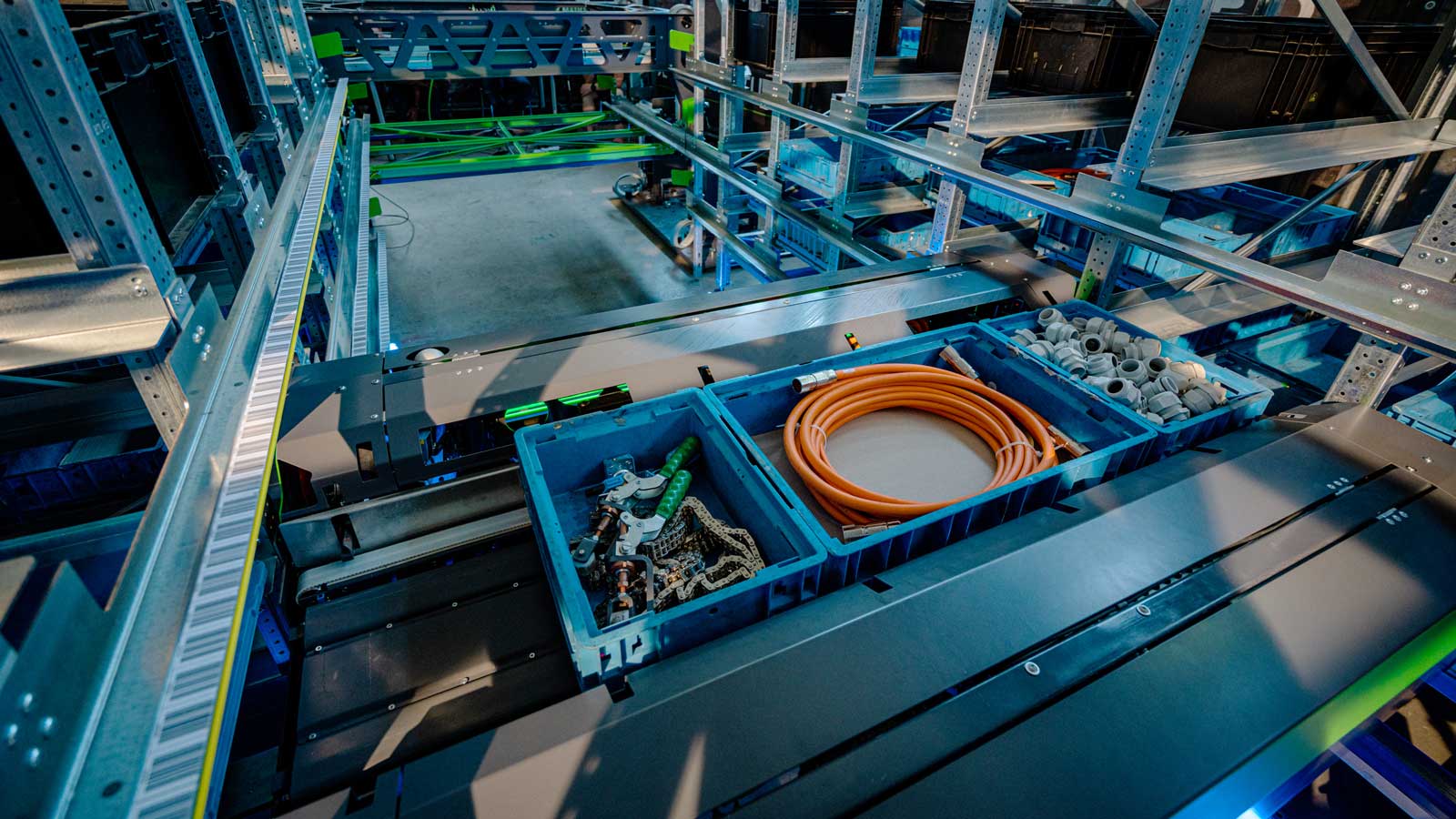 AUTOMATED SHELVING SYSTEMS
.
Custom-designed shelving units with a height of ≥ 18 m and a length of ≥ 60 m. Our smart planning and putaway strategy allows you to access your merchandise without mobile climbing aids whenever necessary. Custom-built to your requirements.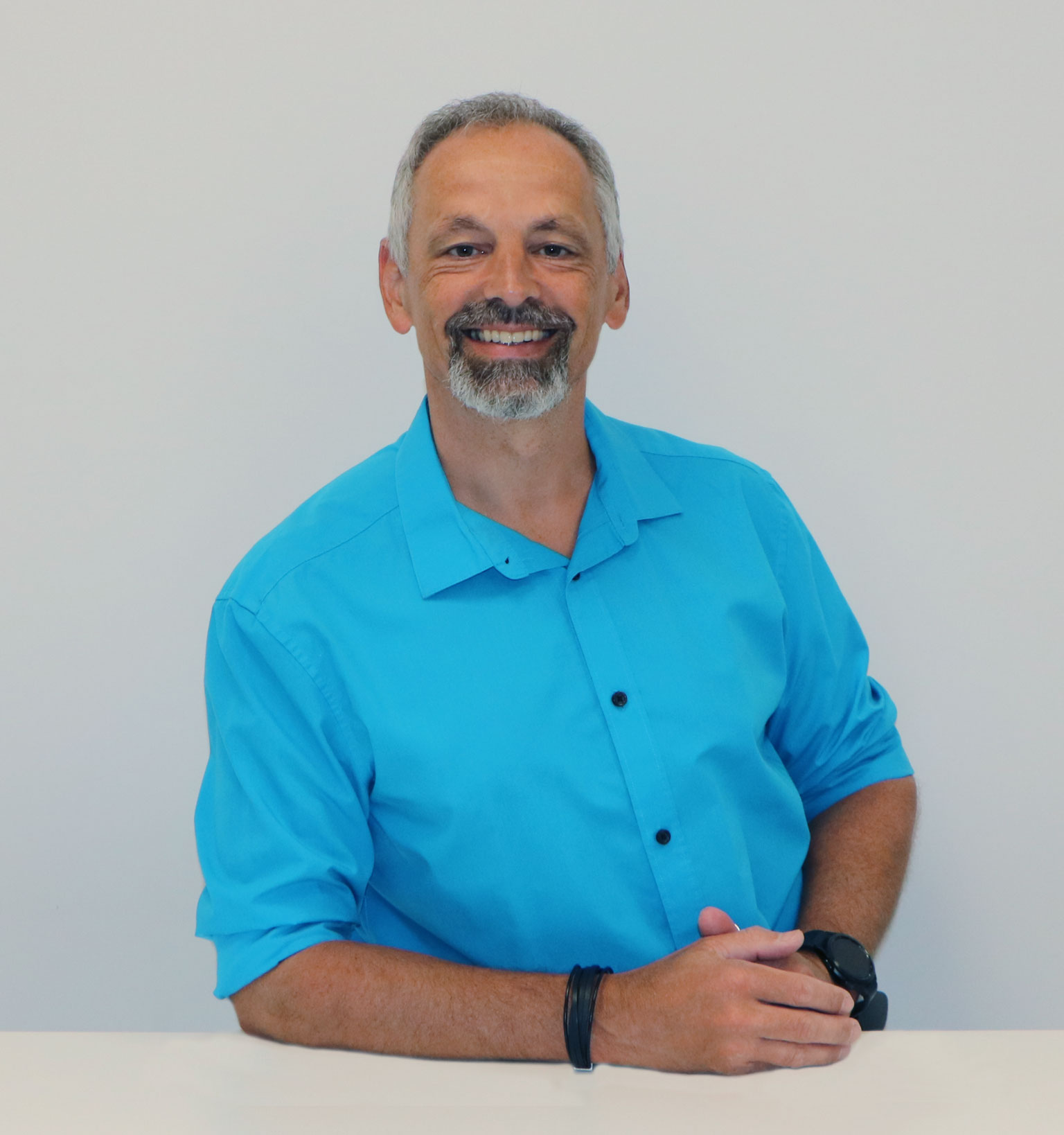 "We integrate new customer requirements very fast. With incomparable flexibility and without lead time."
ANDREAS AUER
Hotline & Service
YOUR BENEFITS AT A GLANCE
.
360+ WAREHOUSE LOGISTICS SOLUTION
Based on an initial evaluation of your existing processes, we will create and implement a bespoke concept tailored specifically to your needs. The key component is our unique Fb Compact Shuttle.
TURNKEY SOLUTION FROM A SINGLE SOURCE
Mechanics, electronics, and software – our turnkey solution from a single source comes complete with all the system elements you need. Using a single technology, all intralogistics processes are handled efficiently according to the highest quality standards.
Fb Compact Shuttles can transport or store up to four totes of up to 120 kg at a time within the automated small parts warehouse, depending on tote size. Perfect for a large and small product ranges.
Your warehouse grows organically alongside your business. The entire range of functions can be adapted to changing future requirements, up to and including high-end applications.
Our dedicated access concept ensures maximum safety for your staff and products. The Fb Compact Warehouse features a lean spare parts inventory and allows for maintenance during operation.
HIGHEST FAIL-SAFE PERFORMANCE
Access to required goods at all times, even in an emergency, is ensured by the custom design of the shelving systems and intelligent redundant storage. There's no need for mobile climbing aids.
Our custom-designed, intuitive software solution Fb Stash completely revolutionises the management of internal logistics processes. You can also integrate any third-party devices to control complete systems.
All system elements are perfectly coordinated during design and development. Lean processes ensure smart energy management throughout the entire supply chain.